The Great Munny Exchange
This is a repost about a project my friends and I did 5 years ago for Christmas.  Have you guys ever heard of a Munny?  I think they're pretty popular these days – they're basically a vinyl toy that you can customize and make your own.
Since Christmas is around the corner, I thought this would be a good idea to put out there for anyone looking for an affordable and original way to do a Secret Santa!
—-
So my group of friends and I were sitting around one day around Christmas time and were talking about doing a Secret Santa exchange… Somehow it became a secret Munny Exchange instead…
And here's the result.
9 people. 8 munnys completed.
A whole lot of good fun.
Here's the lineup, before gifting.

Monkey, holding poop on a stick. There is corn in the poop.

Armless Ninja in all his glory. [I MADE THIS ONE!
]

This was made by someone going to art school.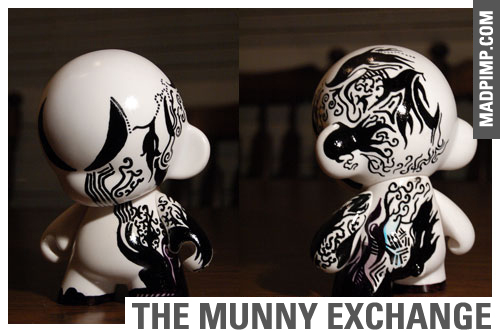 This person is angry. And she likes cats. Apparently.

This munny's name is Emma. She is a laker's fan, and likes japanese stuff.
This biznatch has working LED's. They're solar powered. He's also a GID.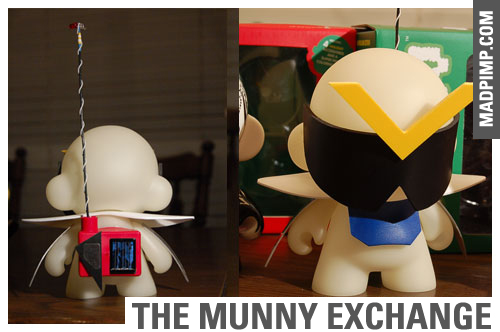 This is a paintballer. Note the killing intent in his eyes.

This last one is the one I received — Kurosaki Ichigo from Bleach.
This was a lot of fun and the memories are completely priceless.   I highly recommend doing a creative craft exchange for xmas for anyone on a tight budget!