Mascot Monday – How-to: Elephant Ornament (Free Pattern)
In preparation for the holidays, I'm doing a Mascot Monday, where I will post up an instructional PDF once a week on how to do a simple mascot ornament gift.  Last year for Christmas I made one for each of my friends and they were very well received, so this year I'm offering everyone these instructions so that everyone can enjoy them!
This week's ornament: Elephant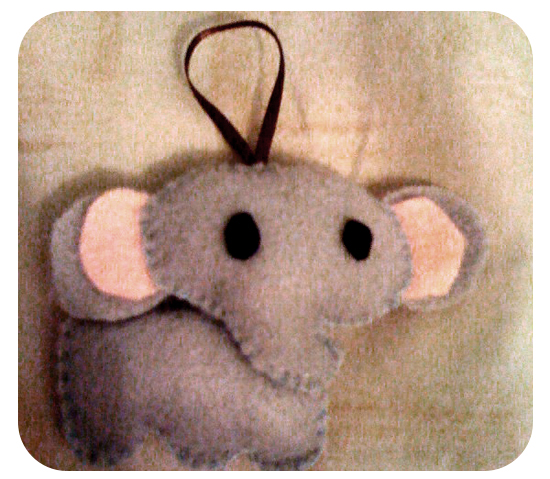 Sadly, I recently changed computers so I've lost almost all of the photos i had of the actual mascots once they were made, but hopefully you can imagine all the mascots from the few pictures that I do have
Supplies Needed (all the supplies can be used for multiple mascots):
3 Pieces craft felt in different colors (I used grey for the body, pink for the inside of the ears, and black for the eyes)
1 Tube crazy glue
1 Spool of coordinating thred
1 Package of stuffing
Step 1: Download & Print PDF Instruction Sheet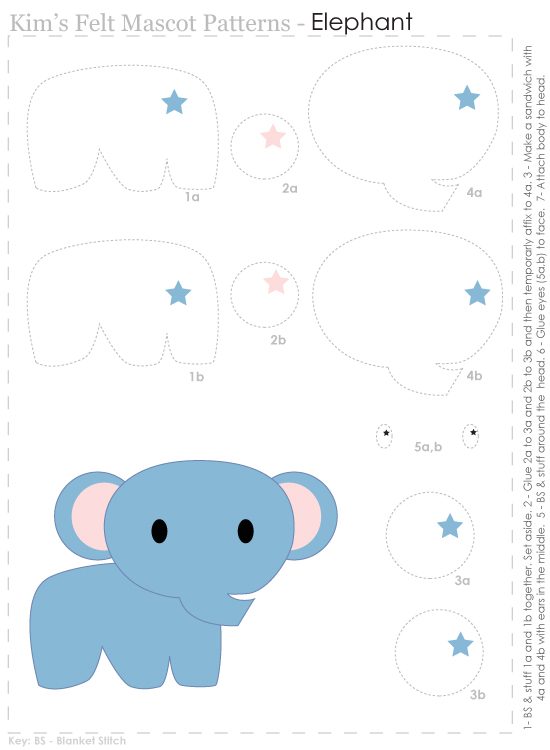 Step 2: Cut out the shapes of the paper pattern
Step 3: Use the paper shapes to cut out your shapes in felt.  I like to tape the shape onto the felt with scotch tape  so that it's easier to cut.
Step 4: Follow the instructions on the guide:
BS & stuff 1a and 1b together. Set aside.
Glue 2a to 3a and 2b to 3b and then temporarly affix to 4a.
Make a sandwich with 4a and 4b with ears in the middle.
BS & stuff around the head.
Glue eyes (5a,b) to face.
Attach body to head.

Download: