How to: Simple infant gnome costume
Here's a super simple infant costume that doesn't need a sewing machine. It's sure elicit a "HOW CUTE" from every person in the room, too!  This is a perfect Halloween or Christmas outfit for the baby that's no fuss.  Once he takes off the hat, he's just wearing a sleep n' play!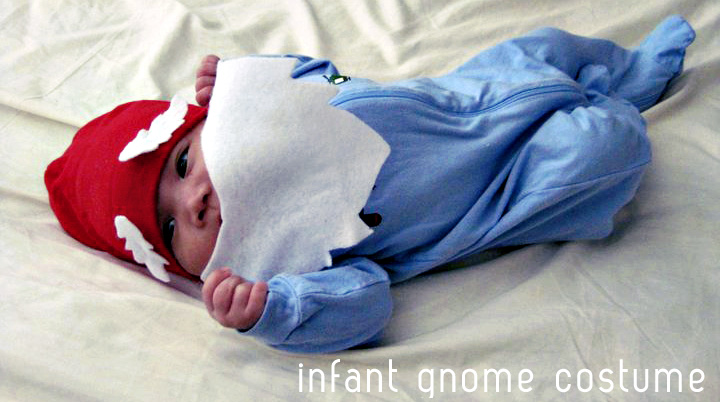 Supplies Needed (links to Amazon provided in case you want to buy online):
Step 1:  Roll the brim down on the cap.  Now you have a long hat!
Step3: Cut out the pieces of the PDF guide.  Use the pieces to check the sizing on your baby, you may have to change the sizes of the elements a little to suit the size of your baby.
Step 4: Trace the cut out pieces onto your piece of felt or fleece.
Step 5: Sew the tips of the beard to opposite ends of the brim of the cap.  Sew or glue the eyebrows directly onto the cap
Step 6: Dress baby in solid colored sleep & play and put the cap on.  Presto!  You have a (possibly angry) gnome!
Downloads: